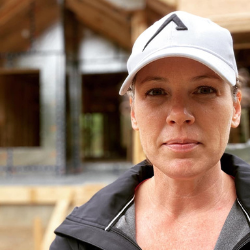 A new build. The ultimate move-up home, and not for the faint of heart.⠀⠀⠀⠀⠀⠀⠀
Balancing the freedom of customizing every element of your home to your family, with the voice in your head (or out loud, from your spouse) reminding you that every square foot costs. ⠀⠀⠀⠀⠀⠀⠀⠀
Realizing that the new development that's in exactly the location you need, is going to be a construction zone for the next few years.
Dreaming of finally moving out of the city while learning the nuances of financing property plus a custom built home.
Don't give up. And don't go it alone.
I'm excited to partner with quality custom builder Van Huizen Homes for their new executive home development at Frankford Estates. 
Find the ideal custom home for your family on Berend Court, with lot sizes ranging from 1.9 to 4.7 acres, and serviced with natural gas and Bell Fibe. A rare opportunity to own a home built for you in a rural estate subdivision with easy access to larger towns in the Bay of Quinte region.